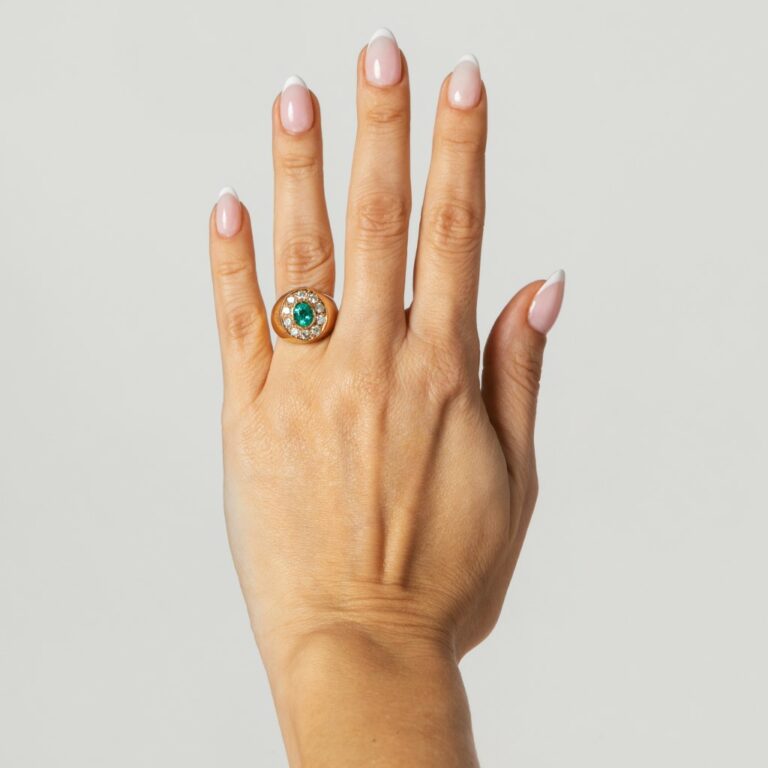 18K Yellow gold rosette ring with pompom construction in 18K Yellow gold with an oval emerald and round brilliant-cut diamonds.
Ideal for a chevalier
Gift packaging
Every creation you order from Mil-Or is carefully packaged in the appropriate elegant packaging that enhances and protects it. Your shopping experience is made even more exciting with the luxurious packaging we use, which is perfect for giving yourself and your loved ones a wonderful gift!