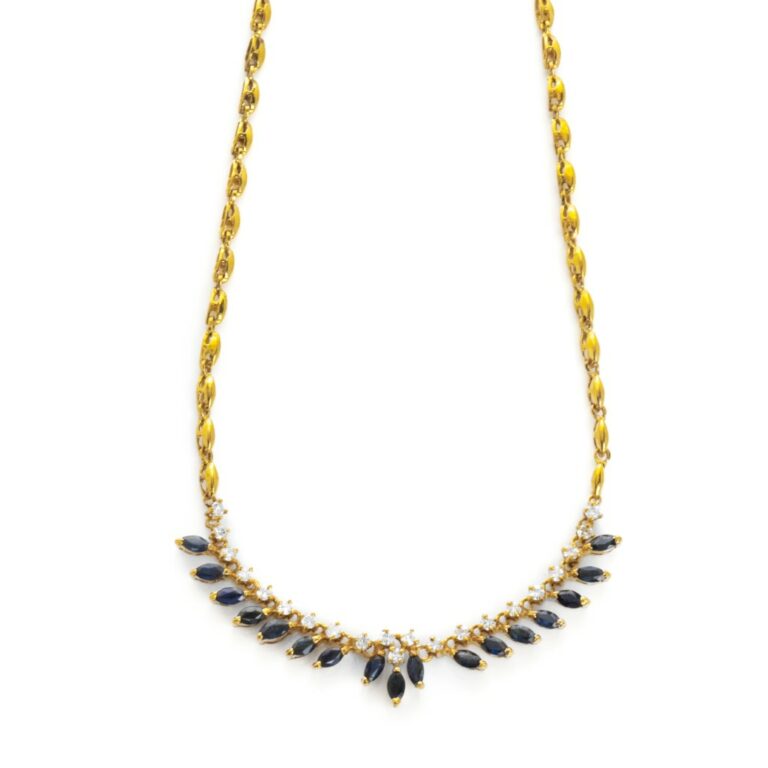 One-of-a-kind unusual handmade necklace in 18K yellow gold with navette-cut blue sapphires 2.55ct in an impressive setting, round brilliant-cut diamonds 0.75ct and a safety clasp. Approx. dimensions: L:41cm
Στείλτε μας μήνυμα ή καλέστε μας:
Phoebe was a Titan, daughter of Uranus and Gaia and protector of brightness, brilliance and prophecy. The name Phoebe translates as illuminating in modern Greek.