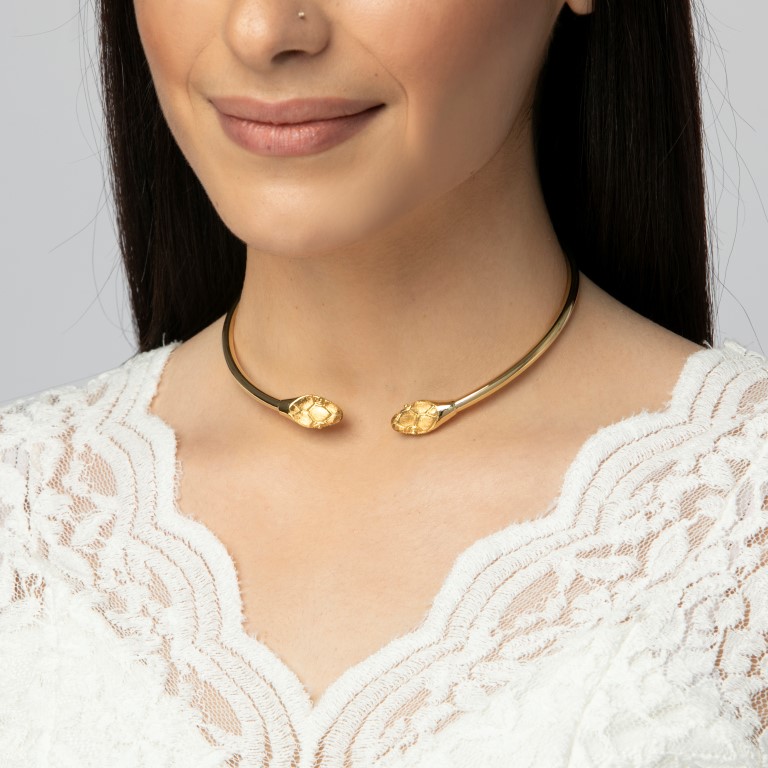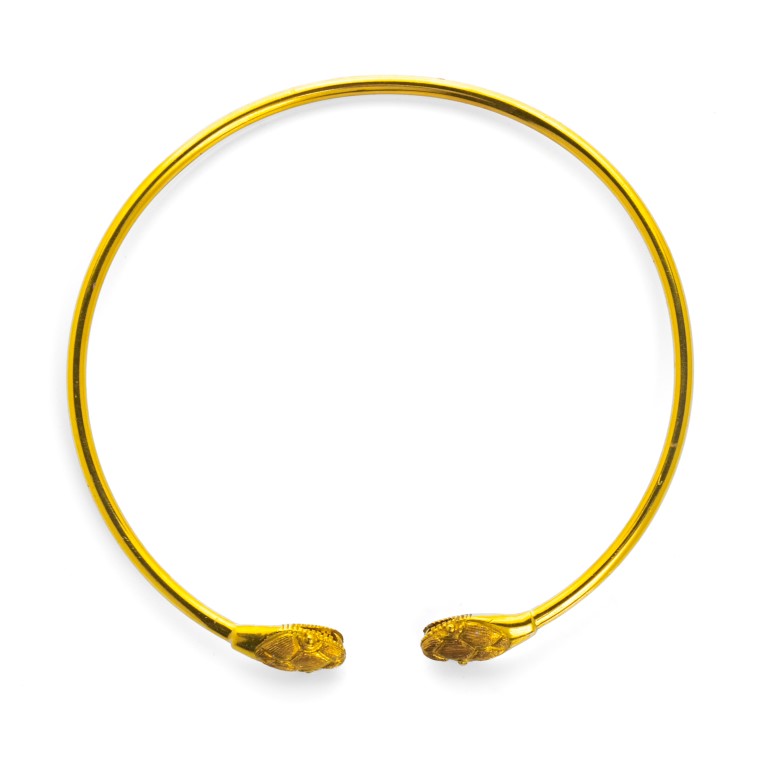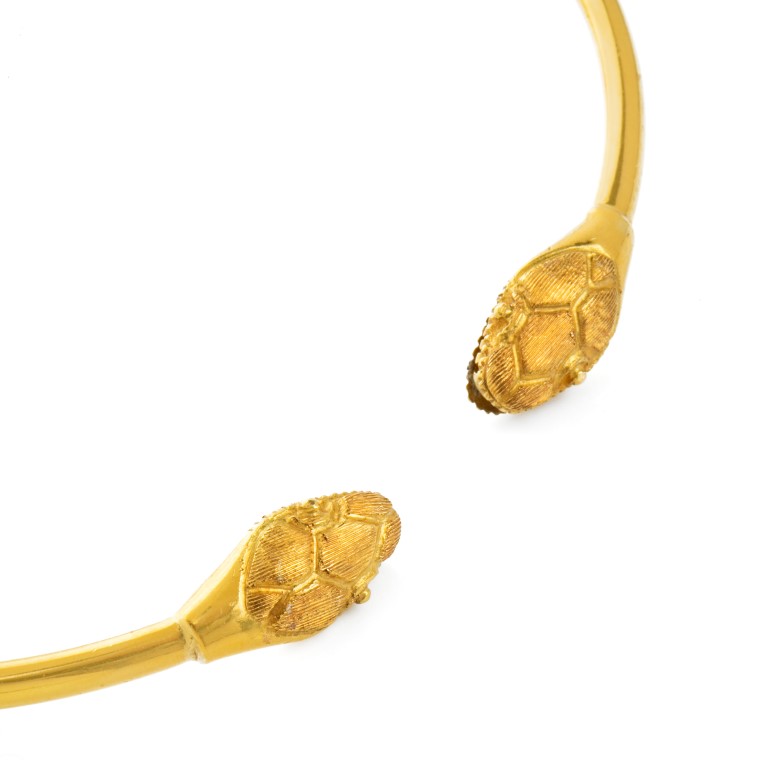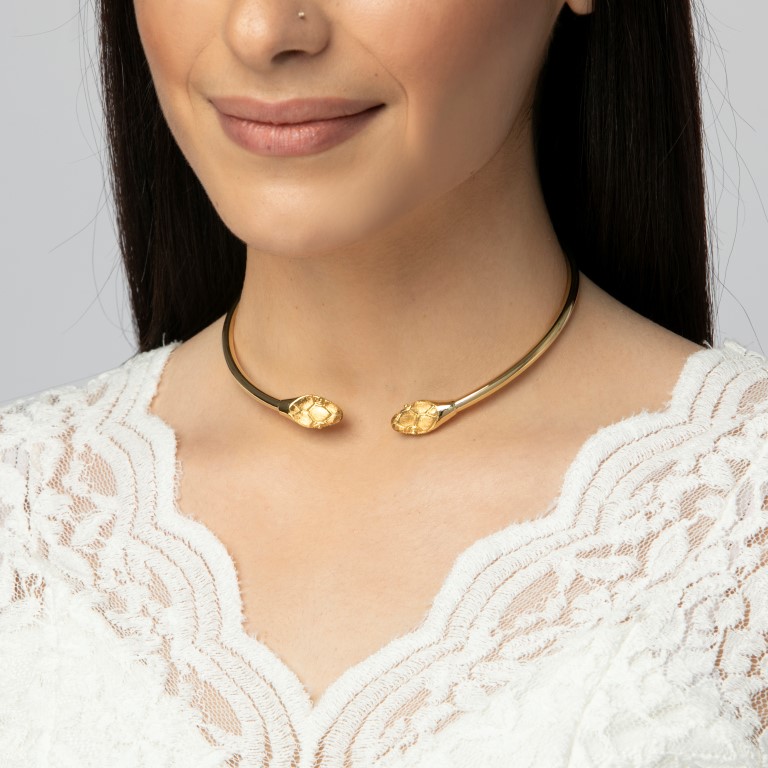 Elegant 18K Yellow Gold Cuff Choker Necklace hugging the base of the neck, with a glossy finish and two snake heads with a striped engraved design
Στείλτε μας μήνυμα ή καλέστε μας:
In ancient Greek mythology Medusa was the mortal sister of the Gorgons. She was a beautiful woman who developed a relationship with Poseidon. Athena, irritated by this fact, turned Medusa into a horrible creature, with snakes instead of hair and a terrible but seductive gaze that petrified anyone who looked into her eyes.The Gorgonion, the head of Medusa, carried on her shield by the goddess Athena, was the symbol of protection and power par excellence.