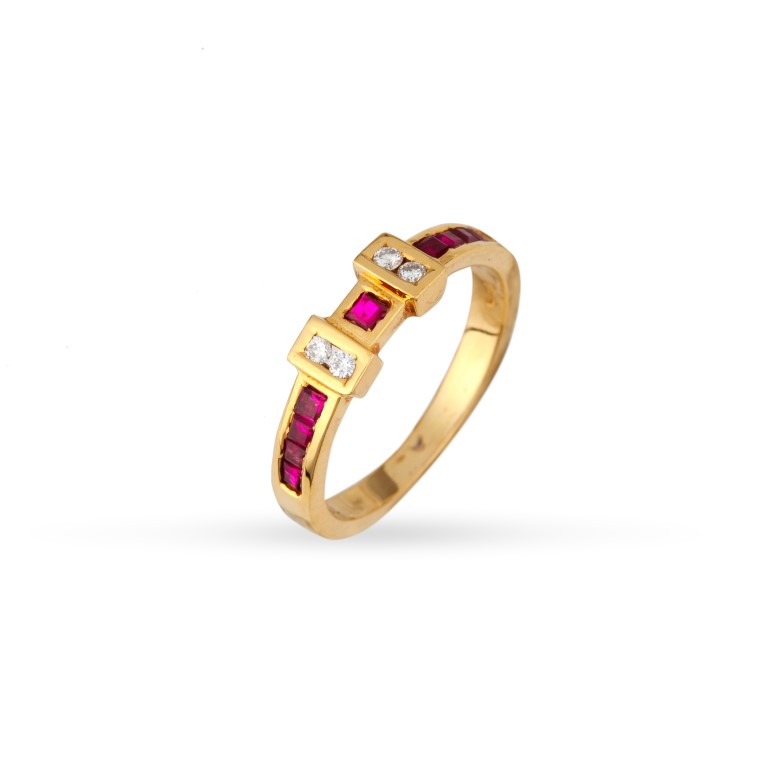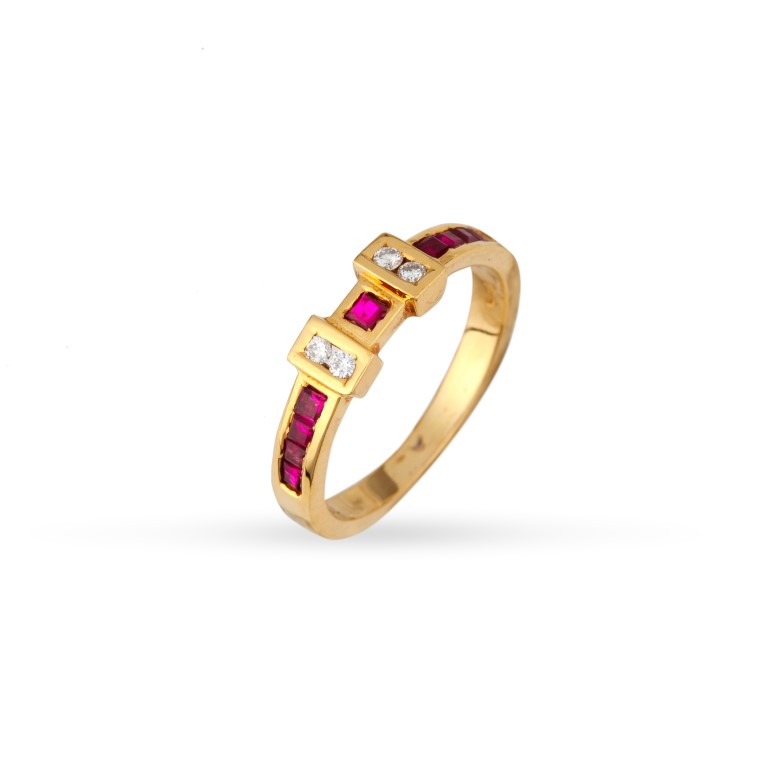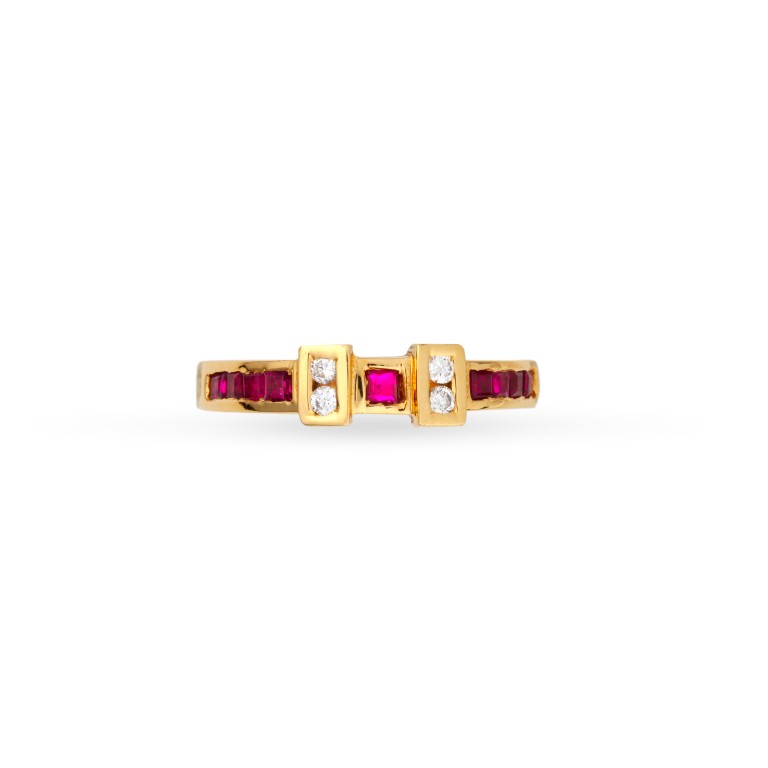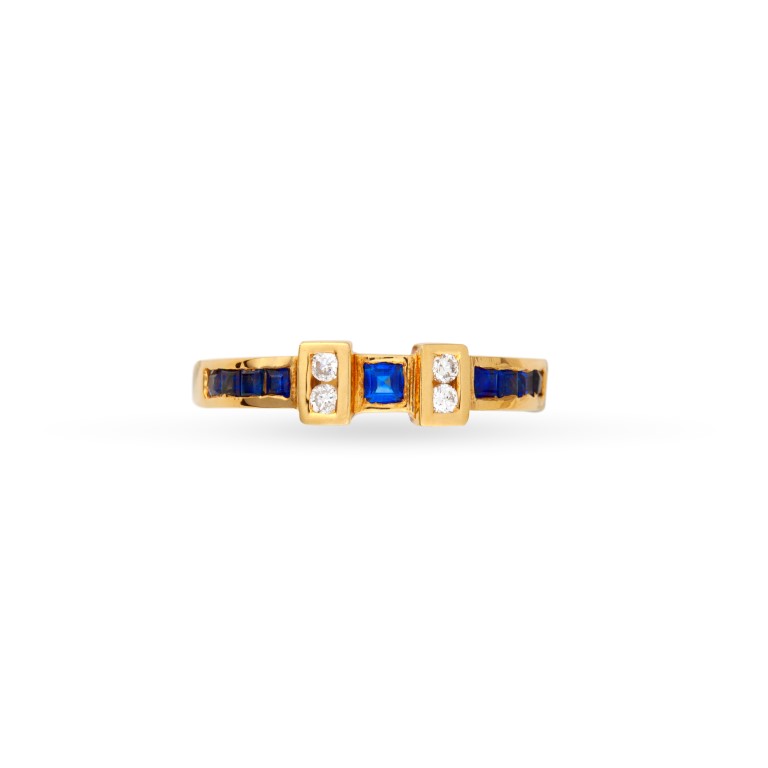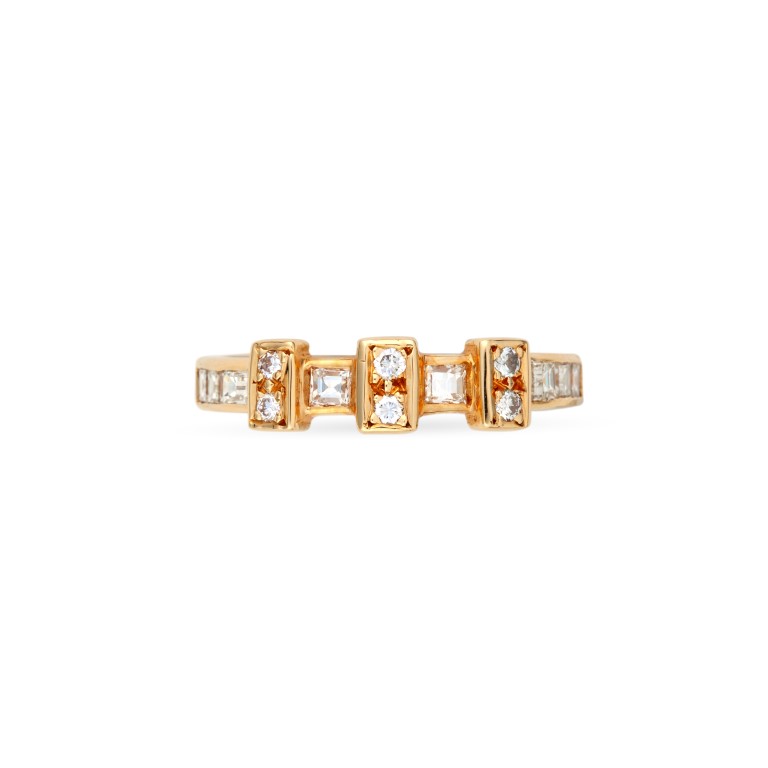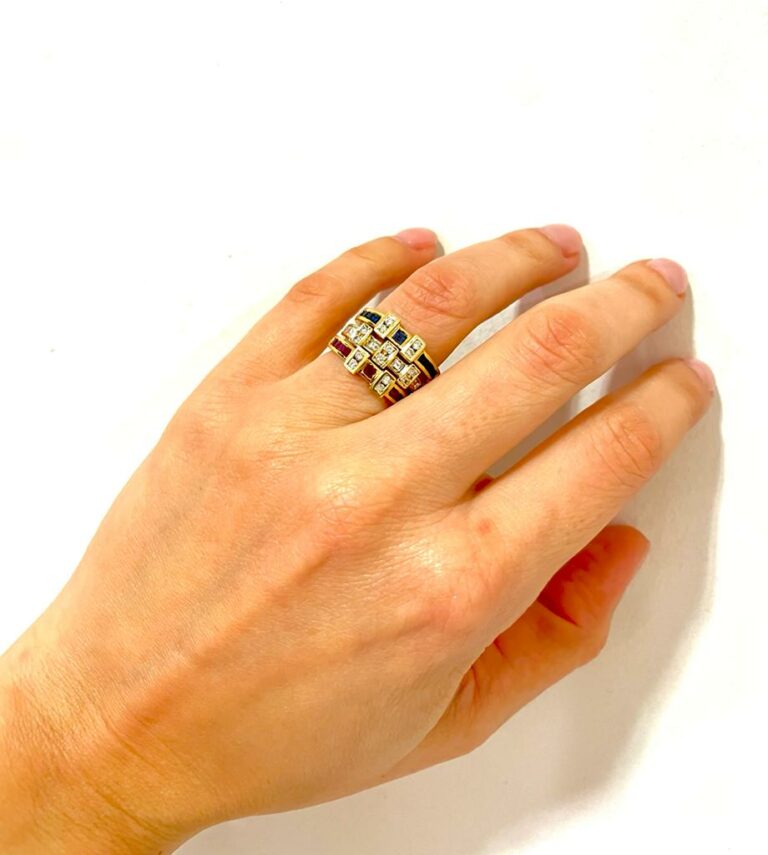 Stackable 18K yellow gold ring with step-cut rubies and round brilliant-cut diamonds.
Also available with the combination of diamonds – blue sapphires or all diamonds.
These stackable rings can be worn on their own as a set or next to a single stone, integrated with each other and worn as a wide ring on a finger, or even worn one on each finger of the hand.
This diamond-only option costs €2150 and comes with baguette-cut, carre' cut and round brilliant-cut diamonds (0.73ct)
Στείλτε μας μήνυμα ή καλέστε μας: