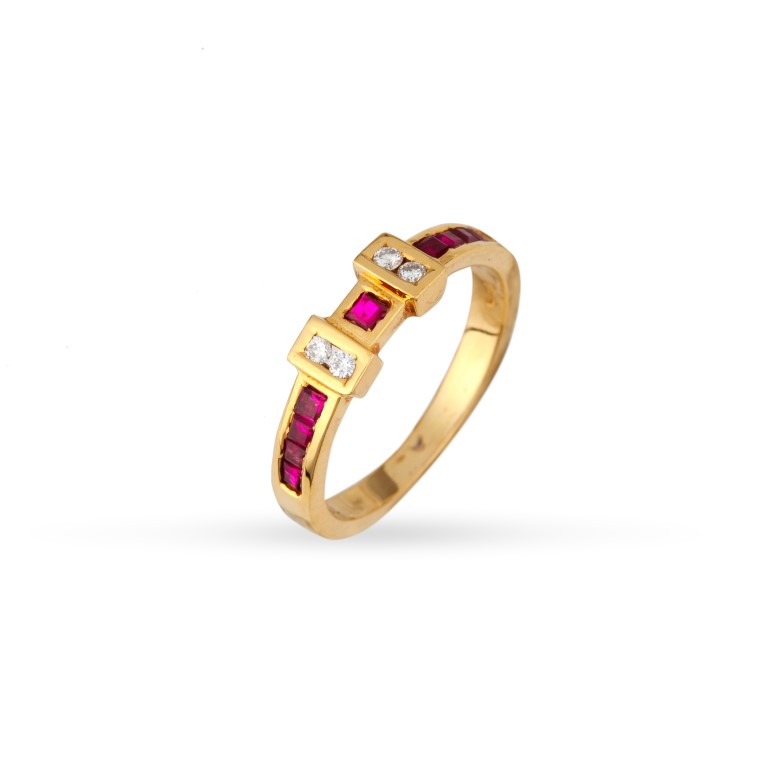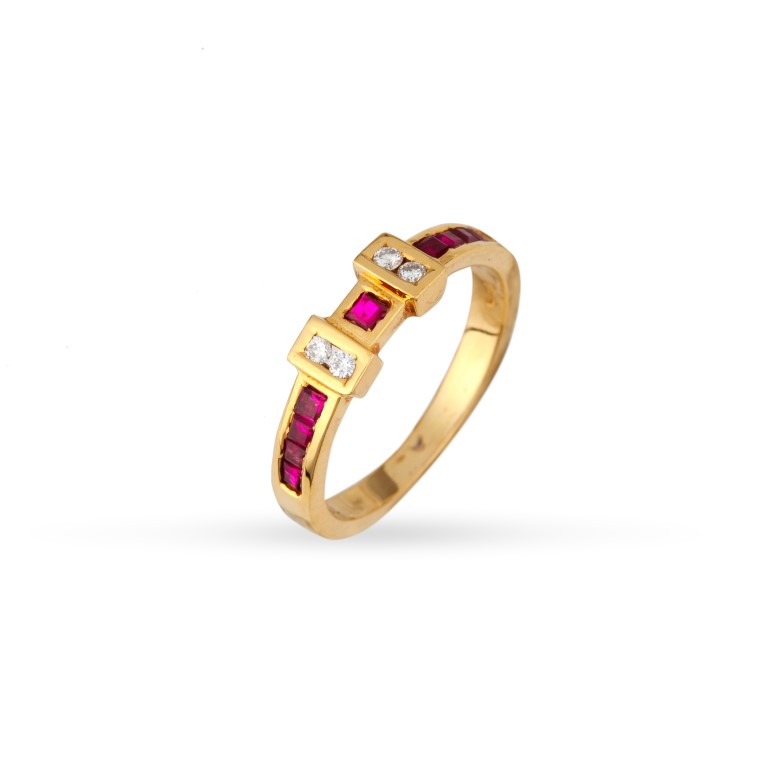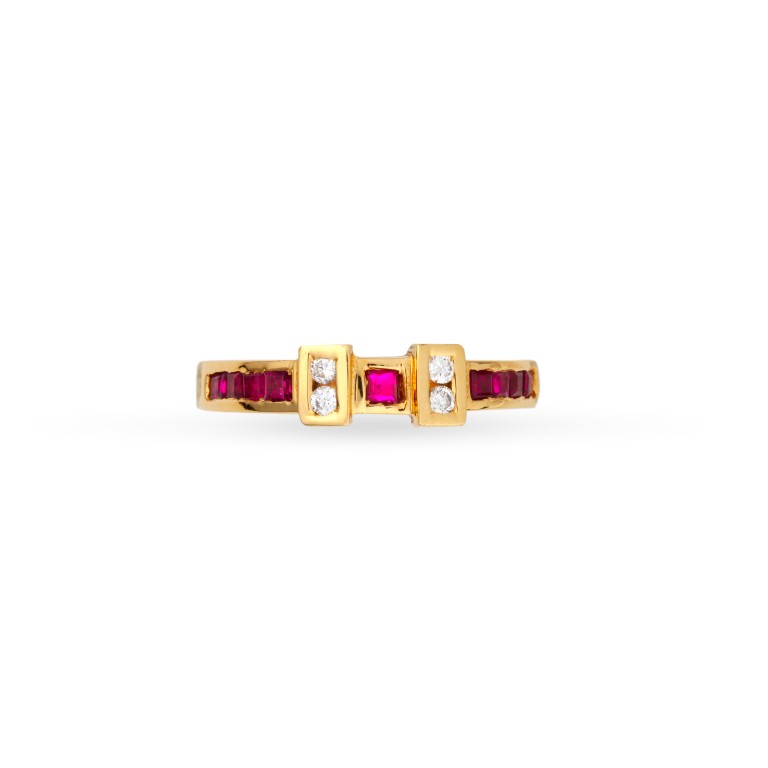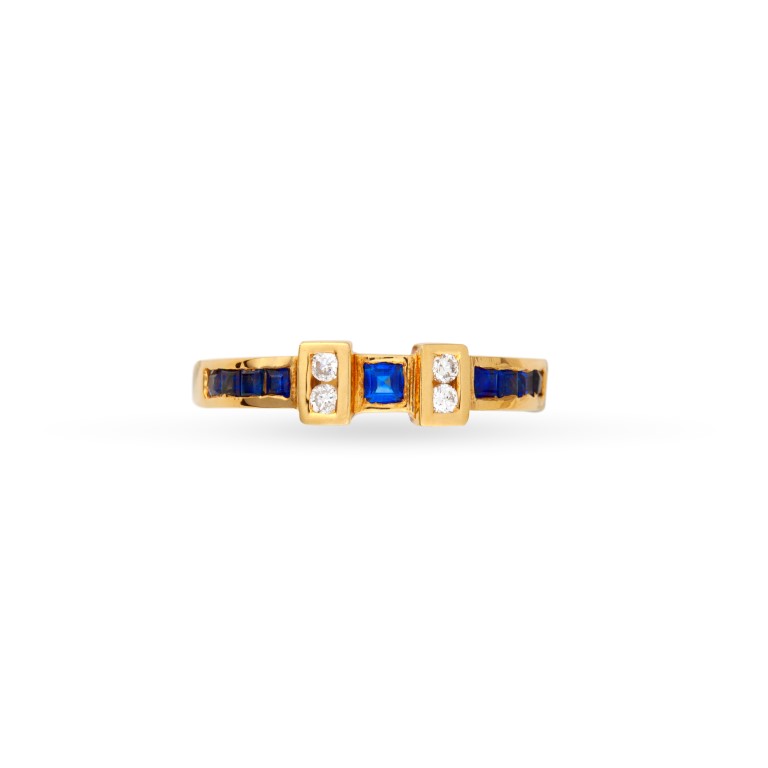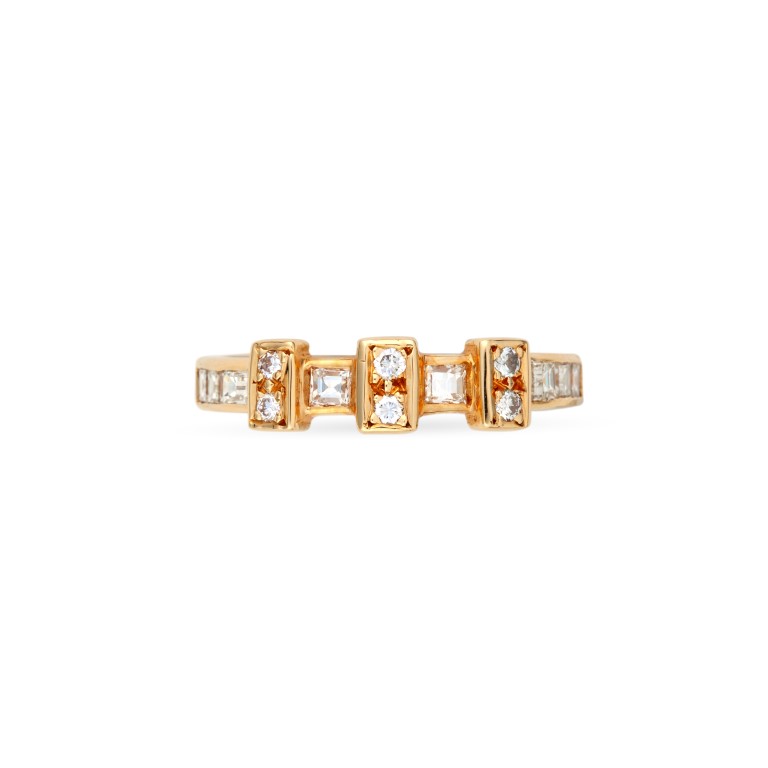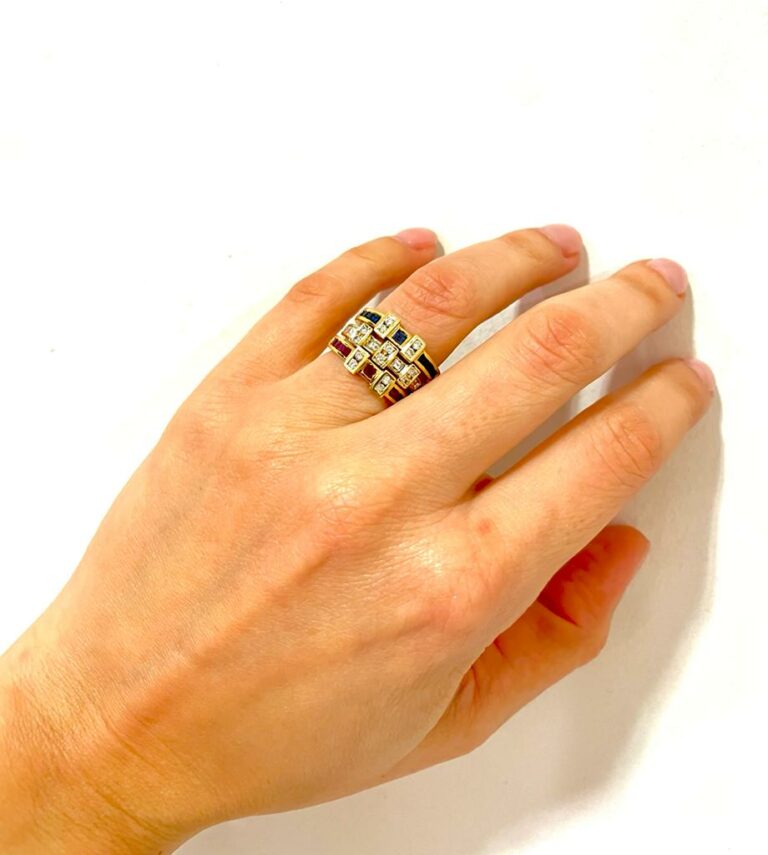 Stackable 18K yellow gold ring with step-cut rubies and round brilliant-cut diamonds.
Also available with the combination of diamonds – blue sapphires or all diamonds.
These stackable rings can be worn on their own as a set or next to a single stone, integrated with each other and worn as a wide ring on a finger, or even worn one on each finger of the hand.
This diamond-only option costs €2150 and comes with baguette-cut, carre' cut and round brilliant-cut diamonds (0.73ct)
Gift packaging
Every creation you order from Mil-Or is carefully packaged in the appropriate elegant packaging that enhances and protects it. Your shopping experience is made even more exciting with the luxurious packaging we use, which is perfect for giving yourself and your loved ones a wonderful gift!