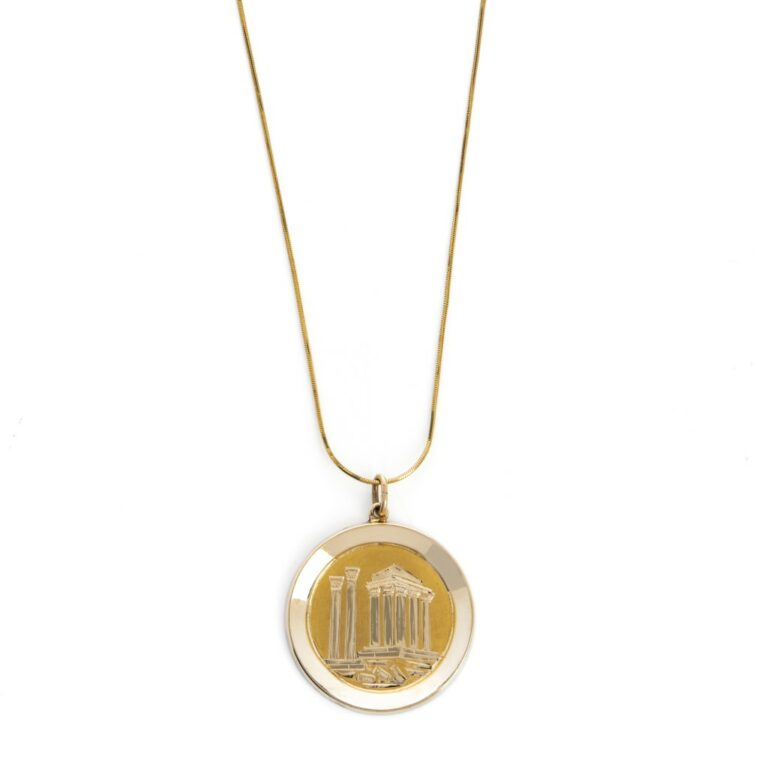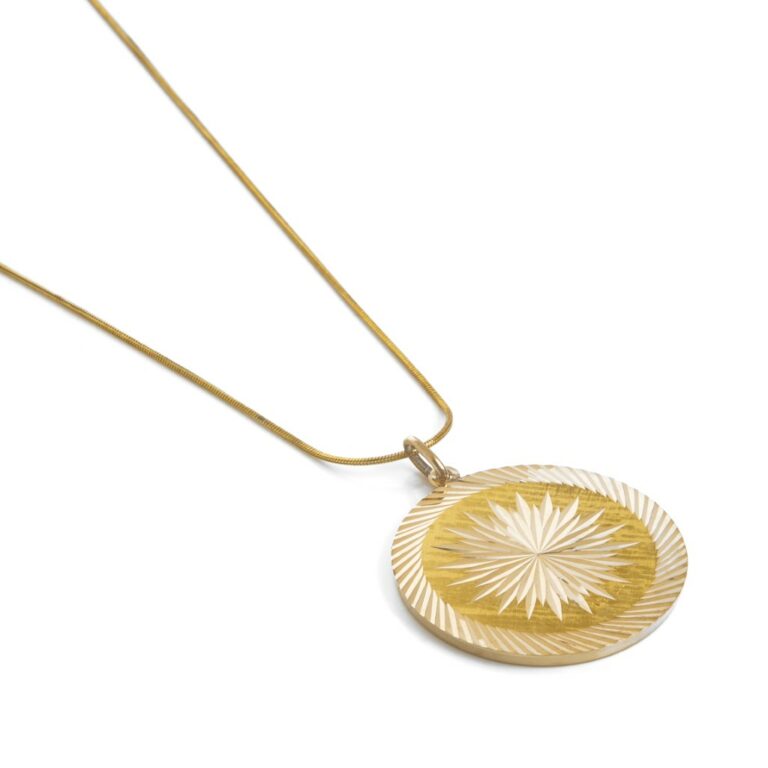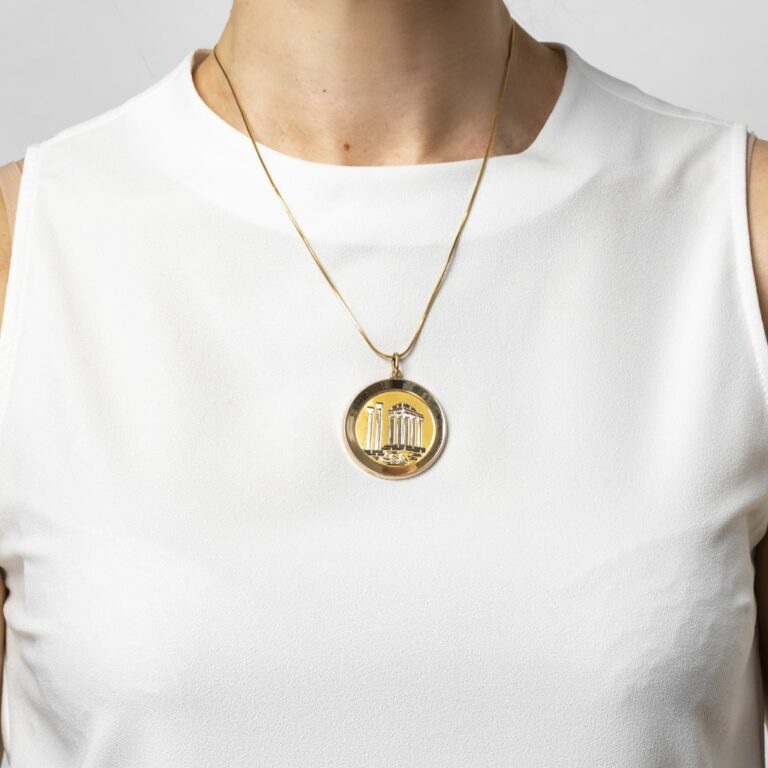 -

-

-

-

Lindia Athena Pendant
Impressive, shiny, double-sided pendant in 14K yellow gold with shiny and matte finish and a hand engraved depiction of the Acropolis of Lindos on one side and the Sun on the other. The diameter of the pendant is approximately 4cm.
The chain is not included in the price.
Στείλτε μας μήνυμα ή καλέστε μας:
According to legend, the temple of Athena Lindia was founded by Danaos, who dedicated a statue to the goddess in gratitude for her assistance in building a ship with which he was able to help his daughters escape from the Egyptians.