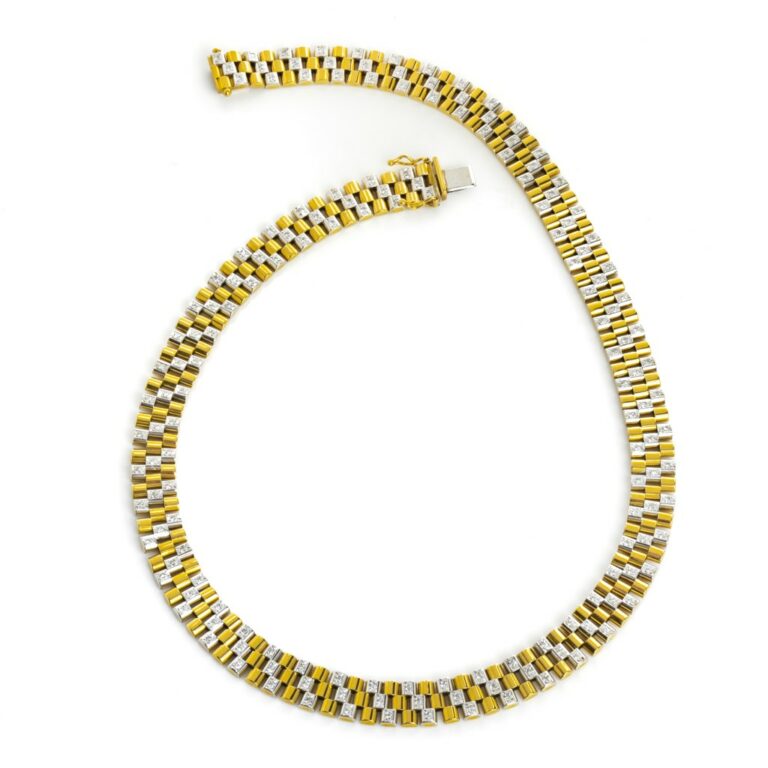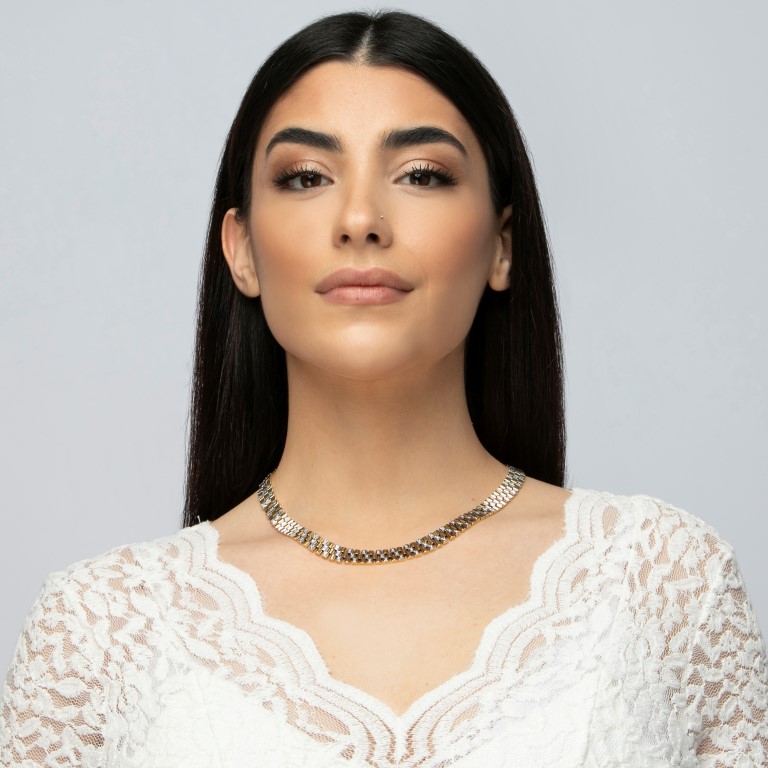 Journey to Ithaca Necklace
-

-

-

-

-

-

-

-

Journey to Ithaca Necklace
Unique necklace in a combination of 18K yellow and white gold with 1.85ct round brilliant-cut diamonds, a hinged construction that allows the necklace to sit comfortably on the body and  shiny finish.
This necklace was inspired by Odysseus' ten-year journey to Ithaca, as described in Homer's Odyssey
Approx. dimensions: L:45cm, W:1cm
Στείλτε μας μήνυμα ή καλέστε μας:
Homer's Odyssey narrates the adventurous repatriation of the hero of the Trojan War, Odysseus. The heroism described in this epic is not that of the battle fields but the struggle for survival, perseverance in the face of adversity, human integrity and the success of the purposes for which the war was fought.