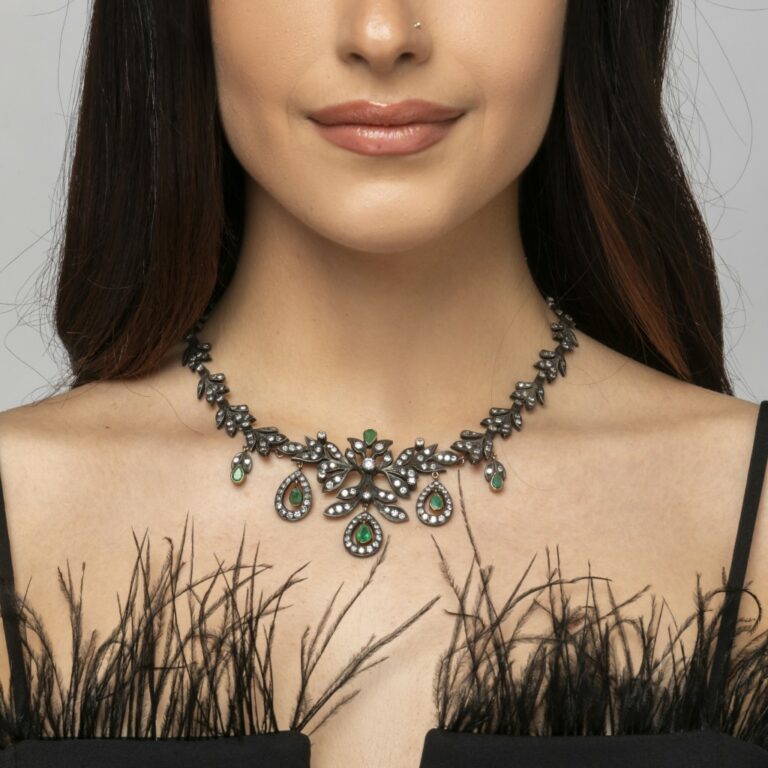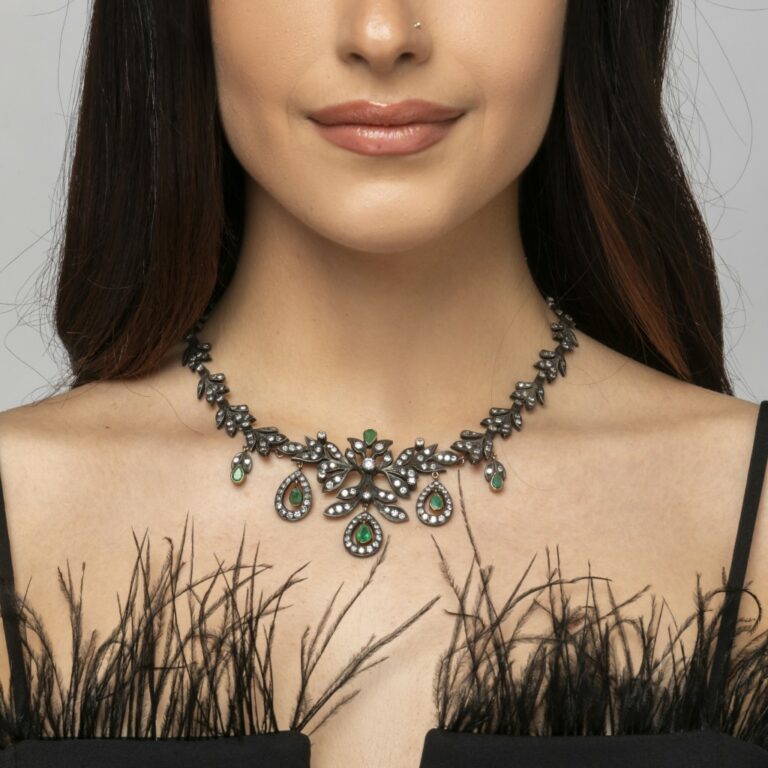 One-of-a-kind  handmade necklace with round old-cut brilliant diamonds and drop-shape emeralds. This stunning piece of jewelry features a hidden clasp on the back and a hidden hook on the front in case a more handy way of putting it on is required.
Contact us for more information about this unique jewelry piece.
Στείλτε μας μήνυμα ή καλέστε μας:
A typical style of handmade jewellery-making in the early and mid 1900s was the use of patinated silver on a base of 18K or lower karat gold, in order to achieve the dark colour of the metal on the upper side of the jewellery and to create a contrast with the brightness of the diamonds and the colours of the gemstones.